The Patisserie

Collection

@Model.HTagType>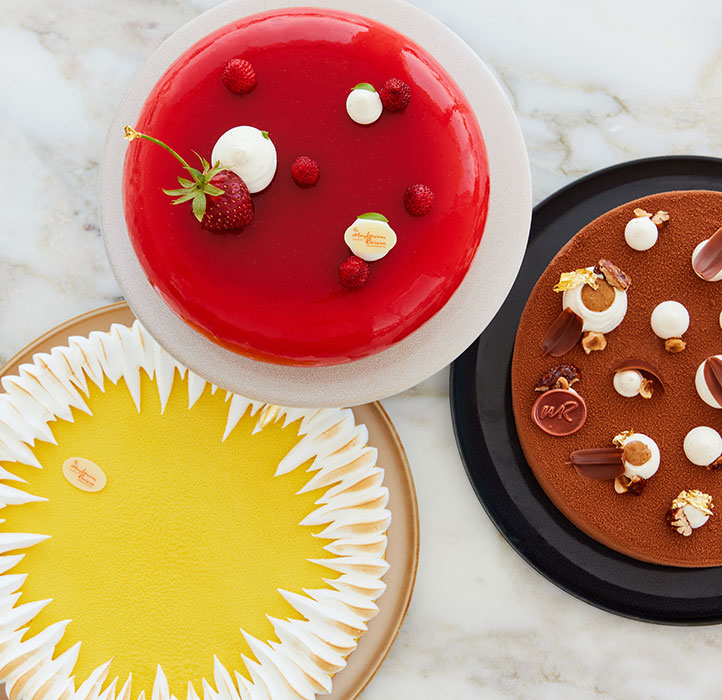 Elevate every celebration with our new Patisserie Collection, hand-crafted to order by our team of talented pastry chefs. Perfect for sharing with family and friends, each of our signature creations is made with seasonal and local ingredients and inspired by the flavours of the French Riviera. The iconic Fraisier, the delicious Brownie or our favourite Menton Lemon pie each serve 6 people and are priced at €60.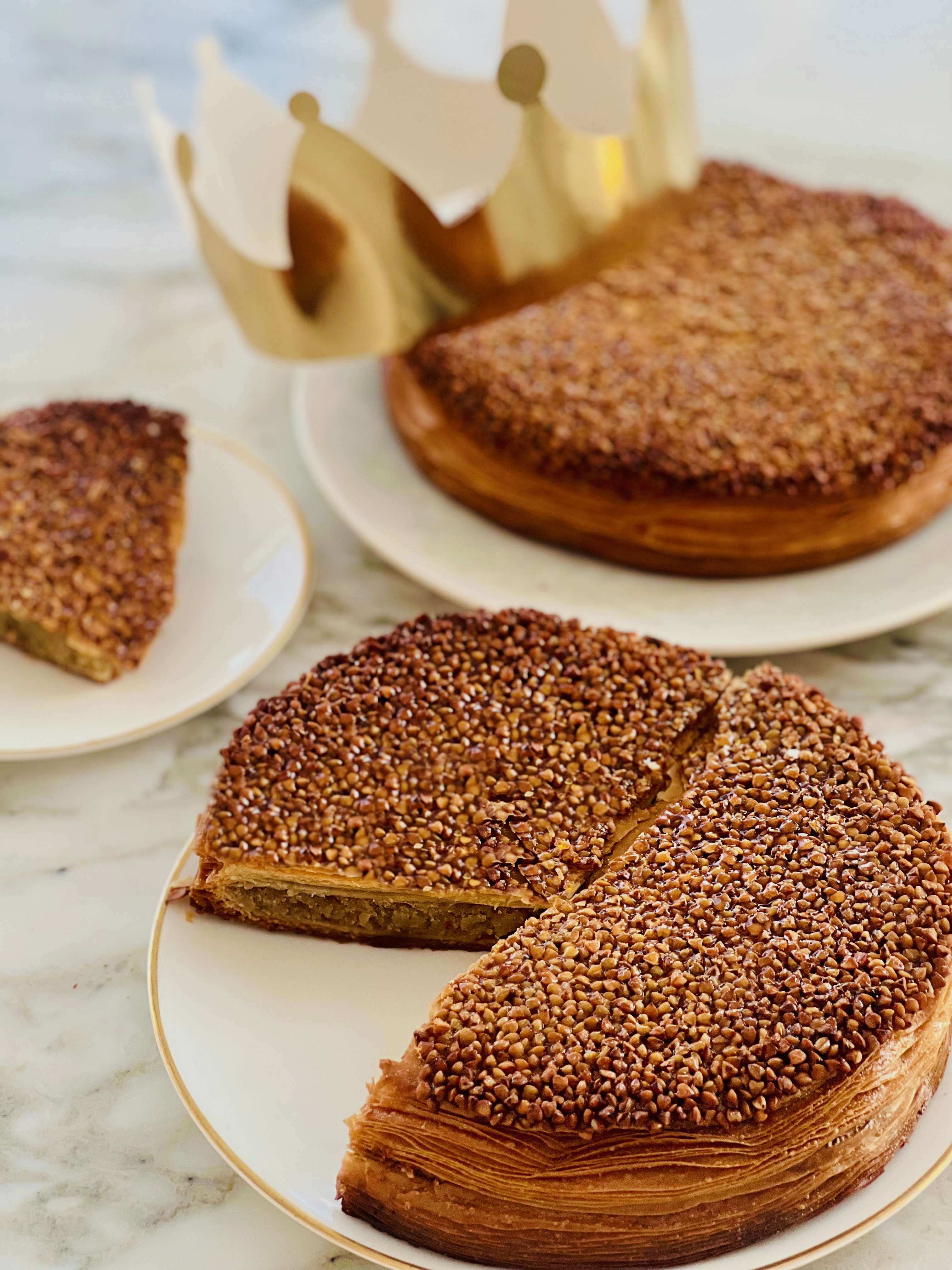 Galette des rois

Discover our crisp and mellow Galette des rois, worked around a Viennese lamination with frangipane cream, roasted buckwheat flour and lemon from Menton. A thin layer of buckwheat seed is added in during cooking for extra indulgence, while a finishing touch of opaline adds caramelization giving it an irresistible appearance.
---
The Galette des rois serves 6 people and is priced at €40. To order it:
patisseriecollection@maybourneriviera.com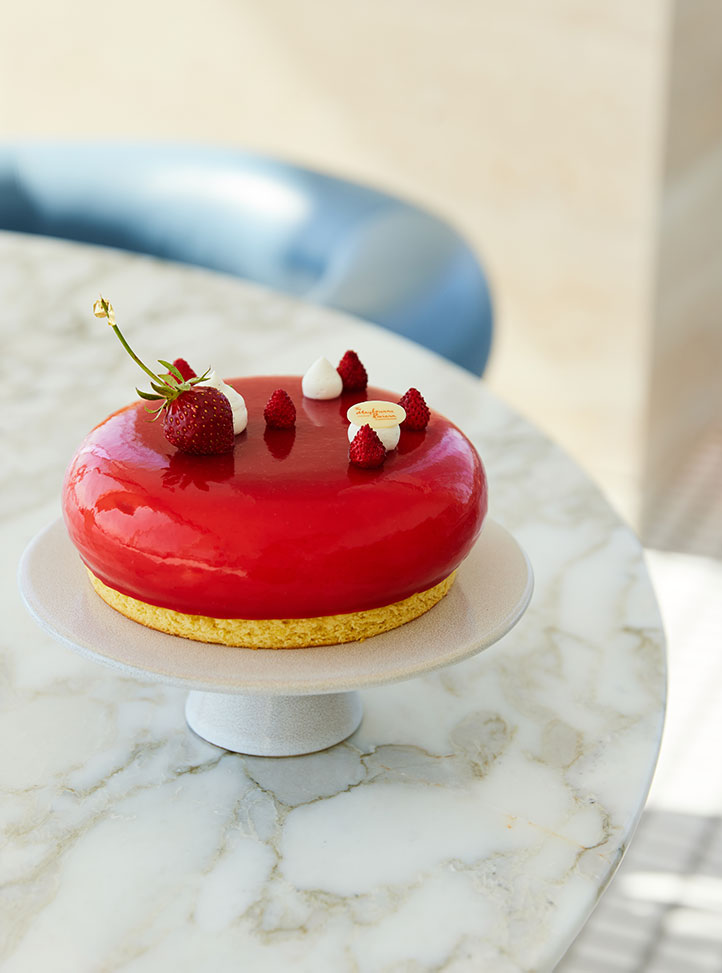 Signature cakes
Fraisier
A seasonal delight made with the sweetest Provençal strawberries. Light génoise sponge is layered with vanilla cream and homemade strawberry jam.
Creation Chocolat
A twist on a classic chocolate cake, our biscuit Brownie is rich and creamy, made with vanilla crémeux and 70% Guanaja chocolate mousse.
Menton Lemon Pie
The taste of the Riviera. Sweet pastry filled with almond frangipane, lemon cream, Italian meringue and candied lemon, made with Menton's finest local lemons.
---
Our pastry team is also delighted to create bespoke cakes on demand for an extra-special touch to any celebration. To order bespoke cakes or one of our signatures:
patisseriecollection@maybourneriviera.com
Orders must be placed at least 48 hours in advance and price is on request.
The Hotel
Discover

The Riviera

@Model.HTagType>