Inspired by Greek mythology and the water constellations of the sky, Mauro Colagreco's Michelin-starred Ceto looks to the traditions of the past while forging ahead, focusing on sustainable fishing in tune with nature. Experience the rich diversity of the Riviera's verdant landscape and the Mediterranean Sea, the menu evolving and following the rhythm of the water throughout the seasons.
Make a reservation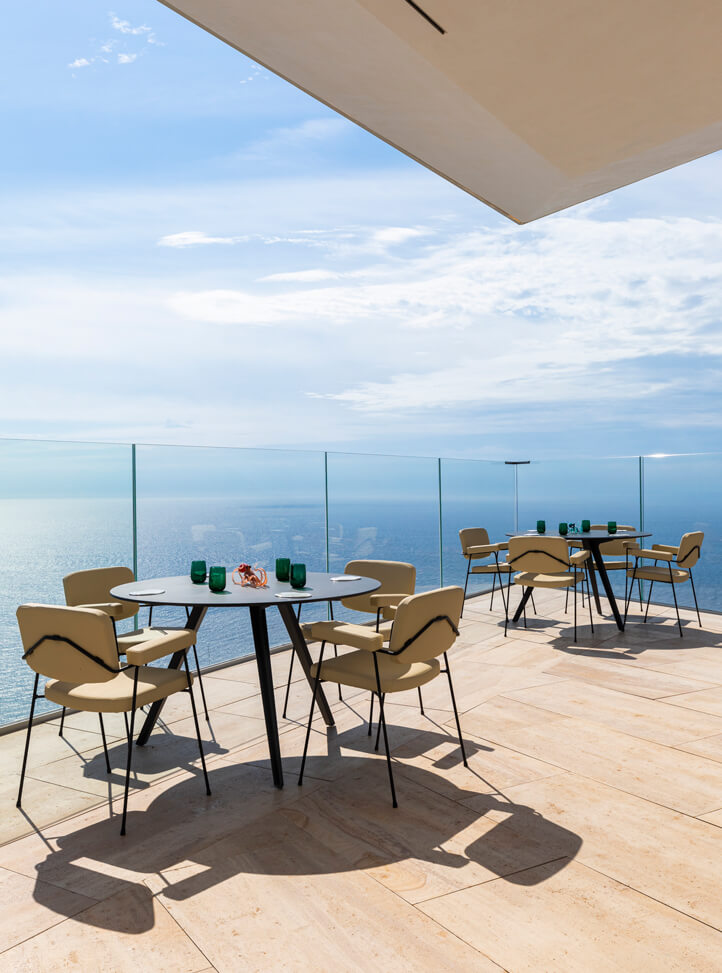 Join us on Friday 30 September for a celebration of World Maritime Day and embark on a tasting journey with food and champagne pairing. Our team will guide you through a menu forged around the sea, from red tuna and local cuttlefish to a champagne aged under the ocean off the coast of Ouessant, all in the setting of michelin star gastronomy which is focused on sustainable fishing for the future.
View menu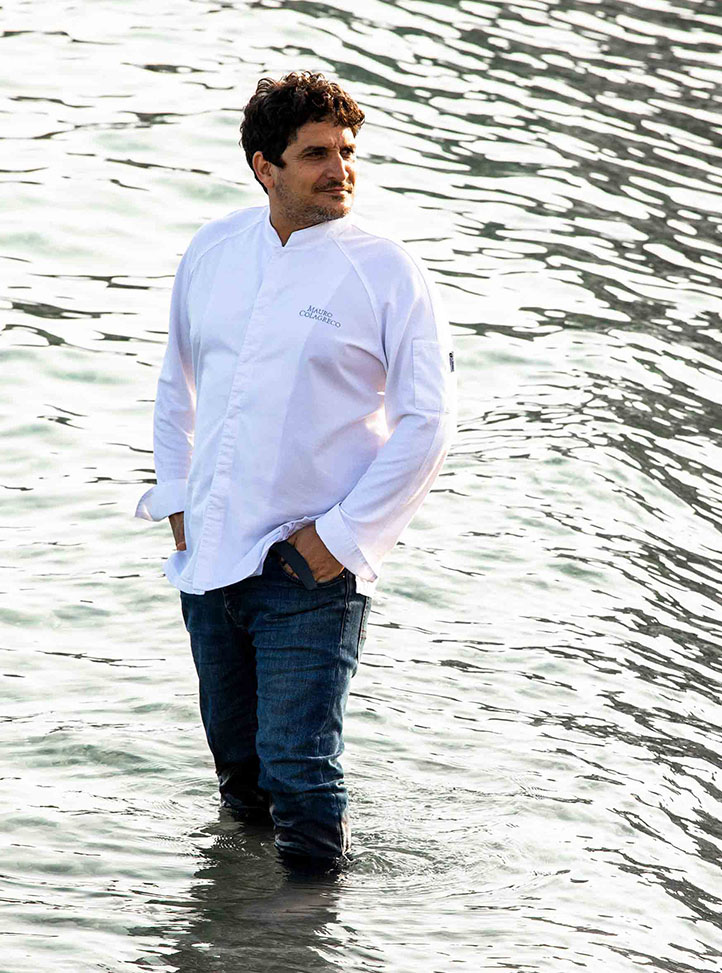 Information
Reservations
---
Opening Times
Lunch:
Wednesday - Sunday: 12pm - 2pm
Dinner:
Wednesday - Sunday: 7pm - 10pm
From Sunday 16 October 2022, Ceto will not be serving dinner on Sundays.
Ceto will be closed from Sunday 13 November 2022 after lunch until Saturday 3 December 2022 included.
Unfortunately, we cannot welcome children under 3 years old at Ceto and pets are not allowed.
Experience more
Restaurants & Bars